About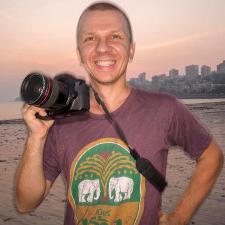 Maciej is an experienced Polish photographer, traveller and photography teacher based in Asia. He holds a PhD in computer science, but abandoned science to focus on photography. He is one of the founders of the cult Third Floor Gallery in Cardiff and a member the international street photography collective In-Public.
His interests are documentary, travel and street photography. Maciej's photos have been widely published and exhibited around the world and shown at photo festivals. He is the recipient of numerous awards and has been profiled in two major street photography books published by Thames & Hudson – "Street Photography Now" in 2010 and "The World Atlas of Street Photography" in 2014. Maciej's first monograph Cardiff After Dark was published in October 2012.
Cardiff After Dark by Maciej Dakowicz.