We are pleased to announce the winner of the Un-Posed Facebook competition:
Congratulations to the author from the Un-Posed team!
–
Honorable mentions: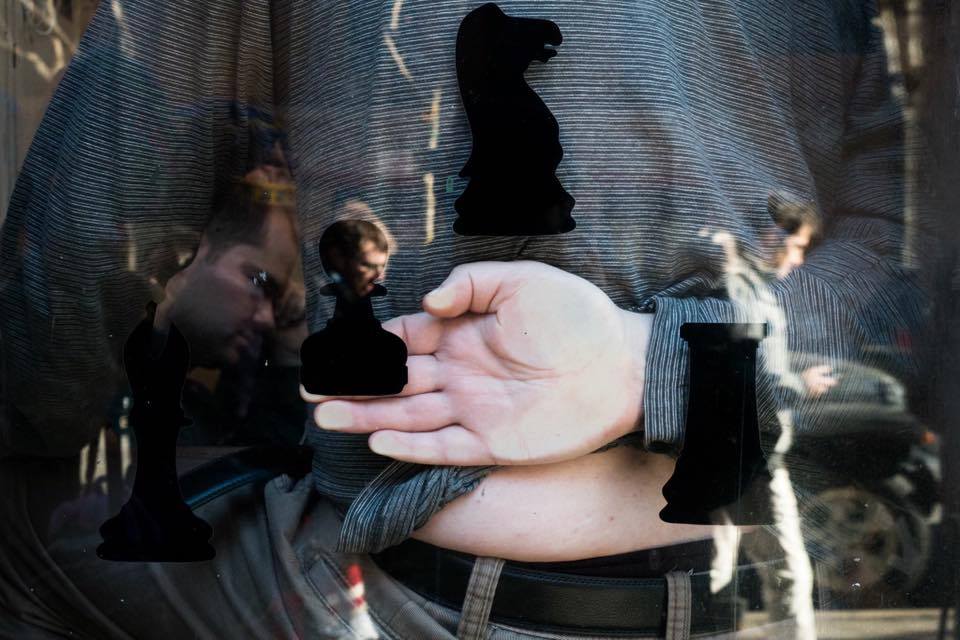 KANRAPEE CHOKPAIBOON

SAKULCHAI SIKITIKUL
Congratulations and thank you to all participants from the Un-Posed team! You can see the competition post and all submitted photos on our Facebook profile.
Here's what Un-Posed members say about the winning photo:
Joanna Kinowska:
Fantastic repetition. A unique moment captured when the kid has in a sense become his own hero , outside, on a pitch, in the street or wherever, thinking he himself is the great Lewandowski or Messi. Boys all over the world run like this, and here is a slice of real life and everybody can see it. A joyous photo, and it doesn't reveal too much, totally on point!
Monika Krzyszkowska:
For me this photograph is like an "unobvious obviousness". The unobviousness is represented by the frame – you can't see the kid's face, we're on the move, perhaps this is glimpsed from a car window while the obvious, the visible is the mouth wide open. The tone adds to the atmosphere.
Damian Chrobak:
This photograph gets the imagination going. We want to know more: is it a football field or a playground? The whole situation is very minimalist, caught at the right moment with an element of repetition. Very nice composition and colour.
Tymon Markowski:
The photograph gives the impression of a moment caught through a small gap on a building site. Perhaps it's a park or a pavement, or a city centre? Everyone who has had any contact with football probably has an image in their minds of the joy of football players. They are repeated, universal gestures, and one of them is probably shown also on the boy's t-shirt. Although almost identical, this gesture has a completely different meaning – as if the boy was hot or was messing about with his jacket. The open mouth intensifies this impression, because again it relates back to the t–shirt. This seemingly ordinary street scene reminds me of the successes of the Polish team during the recent Euro championships and thousands of young kids who look up to Lewandowski. Well done to the photographer.
Ania Kłosek:
A well captured moment. Harmonious, the soft colours are a good backdrop for the main person in the photo.
Marta Rybicka:
A very emotional photograph! There is happiness, there is a spontaneous gesture, there is this pure, boyish pride for his idol. There is a moment. Peeping through a gap adds a sense of intimacy, which doesn't bother the boy in showing off his almost masculine image. Cool!
Jamie Fyson Howard:
A nice game of layers in this photo in that there's an image within an image within an image and we have a photograph of a photograph in what is possibly a reflection from a car in a rear view mirror. Well-played.
–
WERSJA POLSKA
Mamy przyjemność ogłosić zwycięzcę konkursu Un-Posed ogłoszonego na Facebooku:
Gratulacje dla autorki od całej ekipy kolektywu Un-Posed!
–
Wyróżnienia: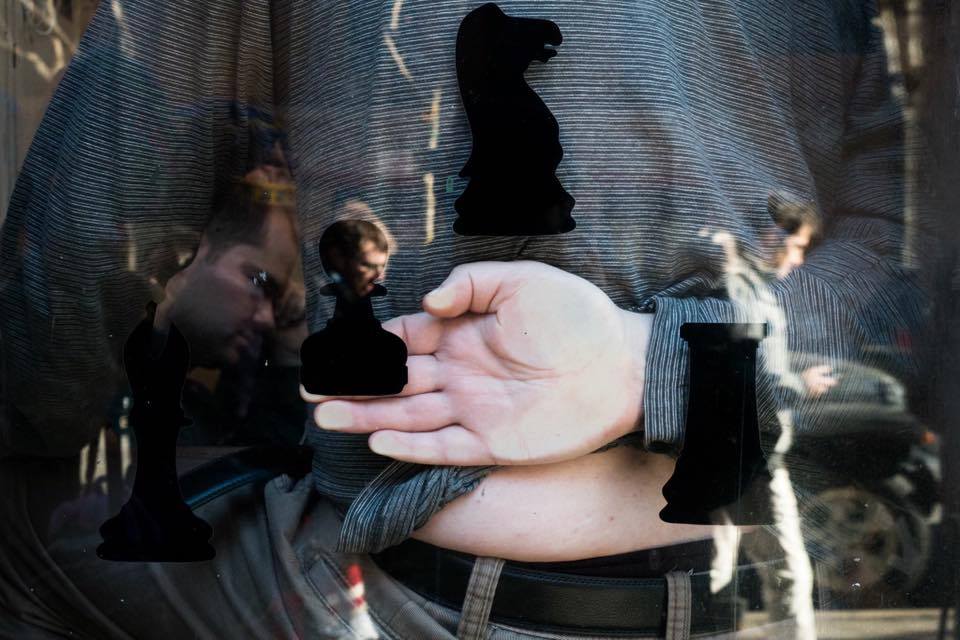 KANRAPEE CHOKPAIBOON

SAKULCHAI SIKITIKUL
Gratulacje i podziękowania dla wszystkich uczestników konkursu! informację o konkursie oraz wszystkie zgłoszone zdjęcia można znaleźć na naszym profilu Un-Posed.
Oto co o zwycięskiej fotografii mówią członkowie Un-Posed:
Joanna Kinowska:
Fantastyczne znalezione powtórzenie. uchwycony ten unikalny moment, kiedy dzieciak jest jak swój bohater – także na zewnątrz. bo to, że biegnie po boisku, ulicy, czy gdziekolwiek w myślach będąc Lewym czy Messim, to wiadomo, na całym świecie tak biegają mali chłopcy. A tu w realu, i wszyscy widzą. Bardzo uśmiechające zdjęcie. I nie zdradza za wiele, totalnie w punkt!
Monika Krzyszkowska:
Dla mnie to zdjęcie jest jak "nieoczywista oczywistość". Nieoczywistość reprezentuje kadr – nie widać twarzy dziecka, jesteśmy w biegu, być może łapiemy moment z okna samochodu. Natomiast oczywiste i widoczne na pierwszy rzut oka są otwarte usta. Tonacja nadaje klimat.
Damian Chrobak:
Zdjęcie pobudza wyobraźnię. Chcielibyśmy dowiedzieć się więcej – czy akcja odbywa się na boisku albo placu zabaw? Cała sytuacja jest bardzo minimalistyczna, złapana w odpowiednim momencie z elementem powtarzalności. Bardzo ładnie kompozycyjnie i kolorystycznie.
Tymon Markowski:
Zdjęcie sprawia wrażenie podpatrzonego momentu przez ciasną szczelinę ulicznej zabudowy. Być może jest to plac zabaw, albo chodnik w centrum miasta? Wszyscy którzy otarli się o piłkę nożną mają zapewne w głowach obrazy ukazujące radość piłkarzy. To powtarzające się uniwersalne gesty i jeden z nich zapewne powielony jest również na koszulce chłopca. Jest to gest niemal identyczny, jednak wykonywany w zupełnie innym znaczeniu niż ten piłkarski – jakby było chłopcu za gorąco albo po prostu chciał pobawić się kurtką. Otwarta buzia potęguje to wrażenie, ponieważ znowu nawiązuje do koszulki. Ta pozornie zwykła uliczna scena przywołała mi wspomnienia sukcesów reprezentacji podczas niedawnego Euro oraz tysiące młodych dzieciaków, którzy chcą być jak Lewandowski. Brawo dla autora.
Ania Kłosek:
Dobrze uchwycony moment. Harmonijne, współgrające, stonowane kolory stanowią dobre tło dla bohatera zdjęcia.
Marta Rybicka:
Są emocje! Jest radość, jest spontaniczny gest, jest czysta, chłopięca duma z idola. Jest moment. Spojrzenie przez szczelinę nadaje intymności, nie przeszkadza chłopcu w pokazywaniu swojego, prawie męskiego, oblicza. Fajne!
Free Avada WordPress Theme is the ultimate multi-purpose WordPress theme.