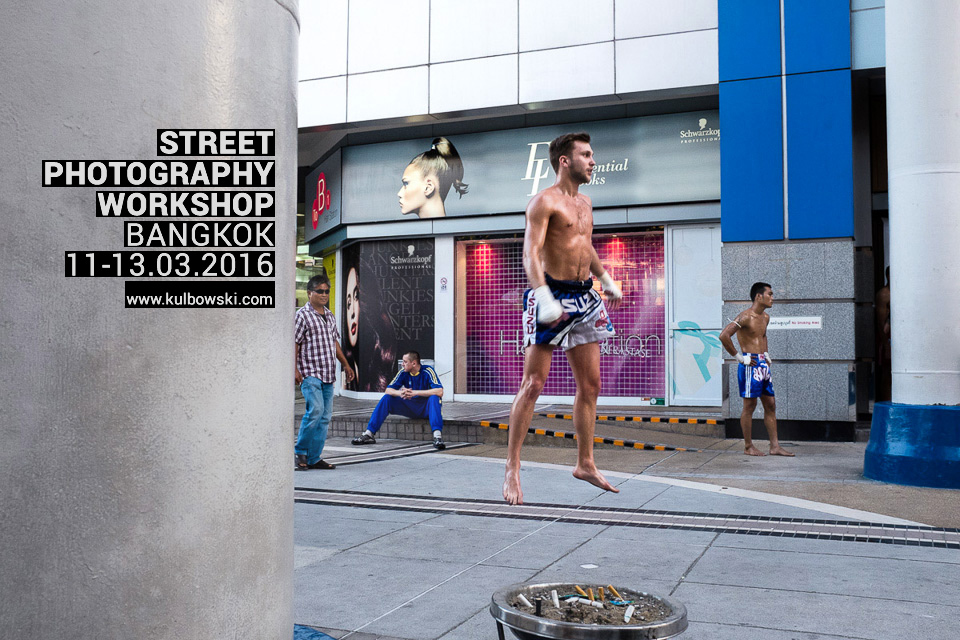 Join one of the Un-Posed photographers – Tomasz Kulbowski, at the intensive, 3-day long Street Photography workshop in the location famous for it's diverse and multi-layered street life – Bangkok, Thailand. 
Workshop will take place on 11–13 March 2016. Tomasz will share his experiences and thoughts on the various aspects of Street Photography practice and documentary photography within public spaces in general. He will discuss in details the process and methodology behind his work, as well as his understanding of Street Photography. In the more practical aspect, participants will be focusing on creating meaningful images, which are informative and can work both in series or as strong, singular "one image story". The main goal of the workshop is not only to improve the photography practice, but also to work towards better visual sensitivity – getting the most from the photographer's creative instinct as well as interaction with the people and the public space. The amazing, complex and dynamic public spaces of  Bangkok are a perfect area for practicing those skills and participants will be instructed and encouraged to look at it in a different, fresh way through the medium of Street Photography.
Read more details about street photography workshop in Bangkok.