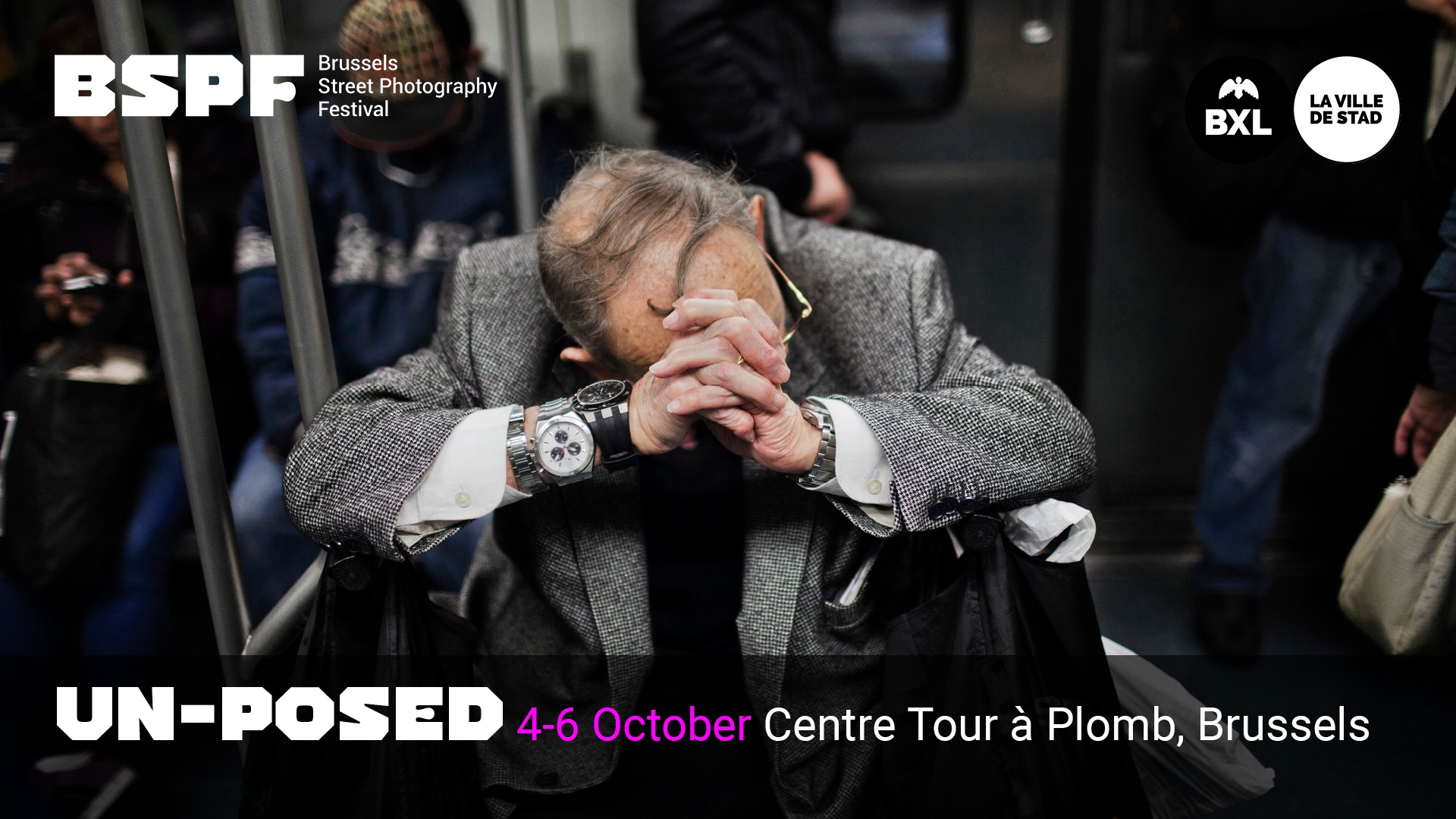 Join us for the opening of "Niepozowane" exhibition as part of Brussels Street Photography Festival on 4th October 2019.
The subject of the Niepozowane (unposed) exhibition is the human being seen in different situations: on the way to work, performing religious duties or just relaxing. These images by 8 photographers were taken in various locations around the world and form a story of the current state of mankind in terms of behavior, environment and emotion. Why are we drawn to the images? Do we see similarities in our own lives? Have we seen such scenes somewhere before? Candid, spontaneous and momentary, we actually encounter them every day.
This exhibition highlights 30 different pictures belonging to a broader curated selection of 80 pictures from the Un-Posed collective.
Curators: Joanna Kinowska and Diana Di Nitto
For more information about the BSPF program: https://www.bspfestival.org/en/program/
Niepozowane exhibition Facebook event
Premiere "Niepozowane" exhibition was produced by Brain Damage Gallery